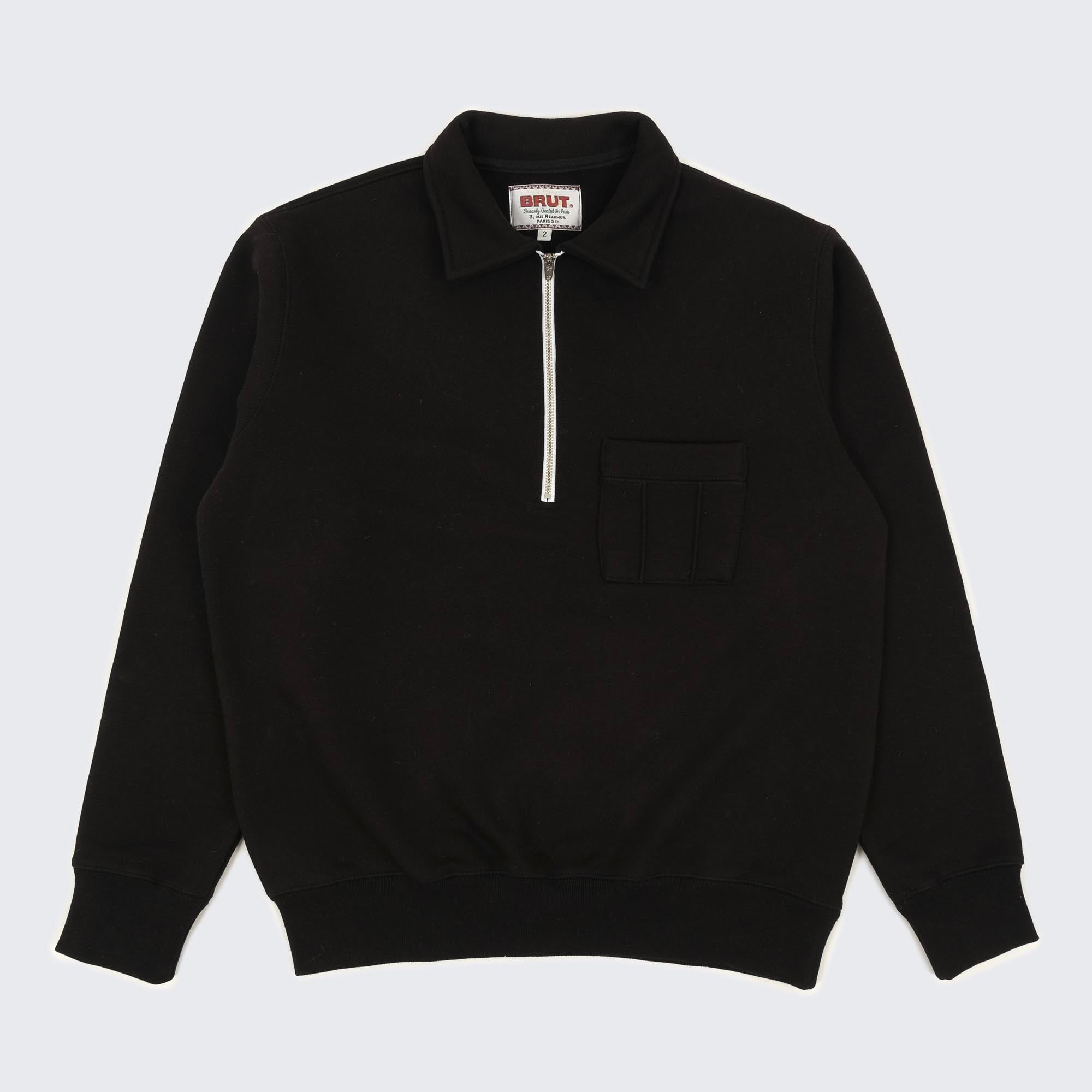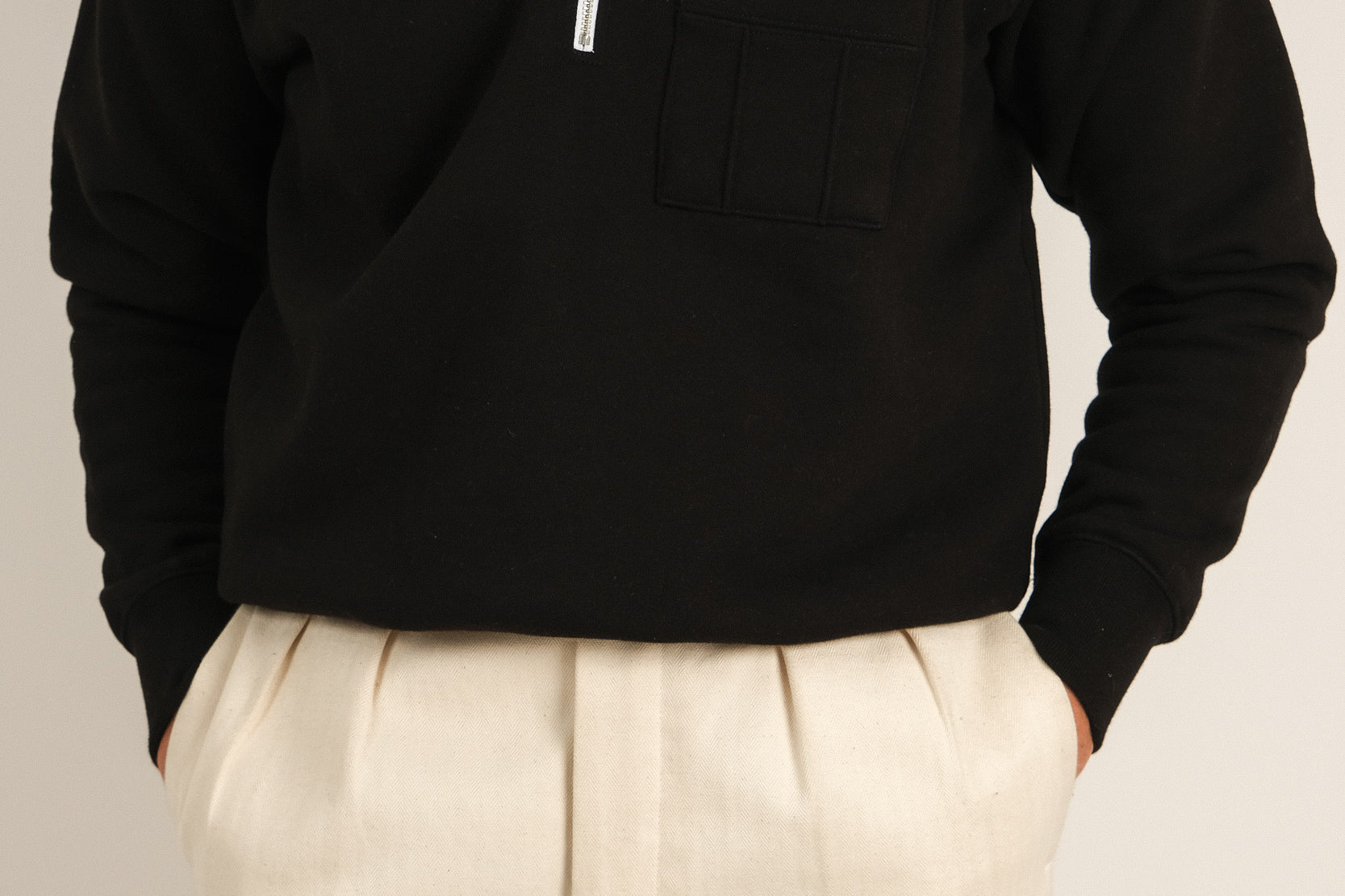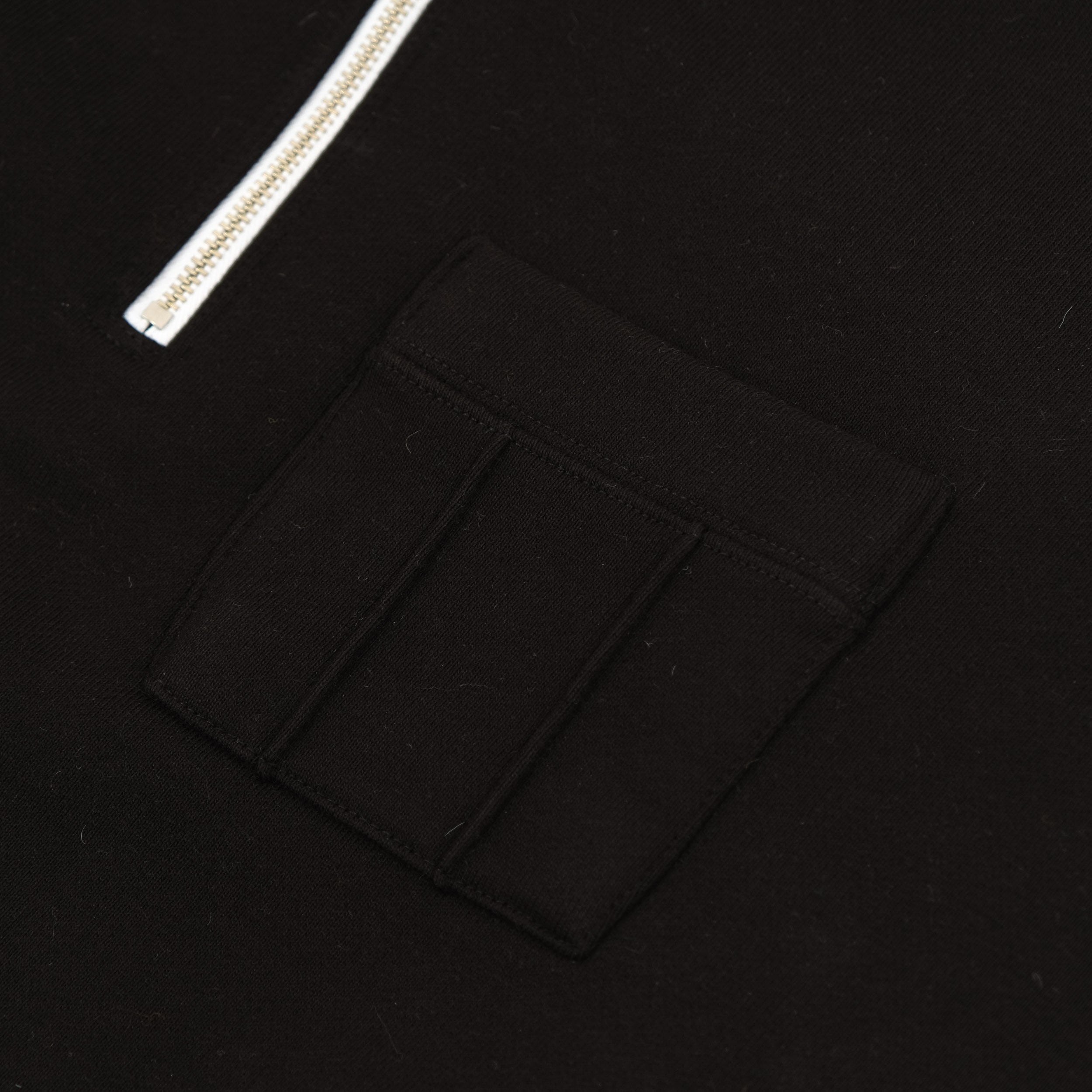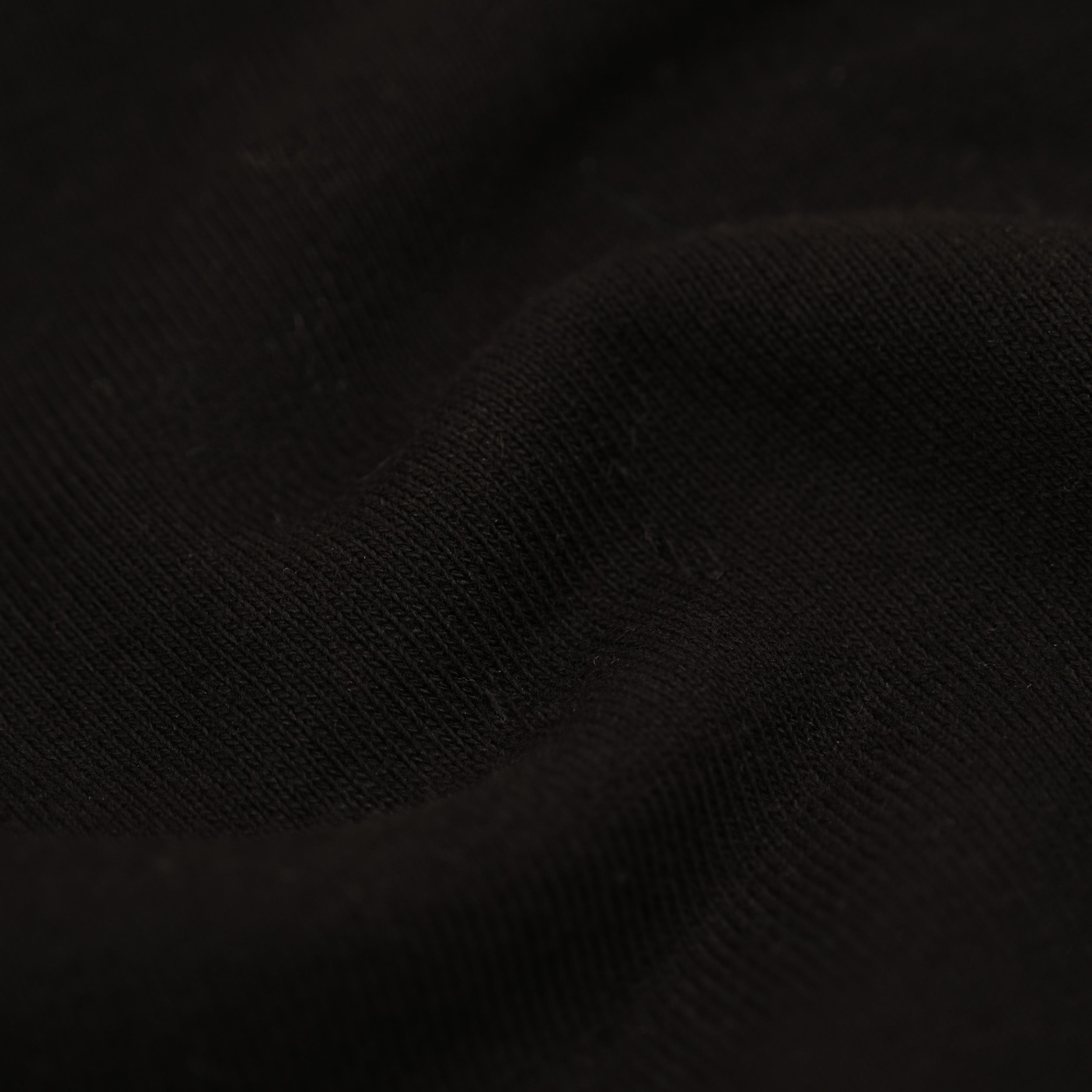 INSPIRATION : 1950's Jersey Sportswear Quarter Zipper Sweatshirt. 

FABRIC :  Heavy weight 440gsm, 100% Cotton 
MADE IN KOREA
ID : When creating our classic Quarter Zipper sweatshirt, we aimed to attain the perfect shape, pocket design, weight, color, and fit of our favorite half-zip sweatshirts. After carefully studying the details of several rare examples in our archive, the Brut Quarter Zipper was made. The result is a carefully constructed classic fit with a retro-zipper design, subtle collar, and a chest pocket with exemplary stitching details. 
Size guide
Measurement are taken laid flat and zipped. 
Shoulders : measured on the shoulder seam from side to side.

Chest : measured from one armpit to the other.
Back : measured from below the collar all the way down to the hem.

Sleeves : measured from the collar seam to the end of the cuff. 
SMALL / SIZE 1 : 
Shoulders :

[cm 43]

Chest :

[cm 55]

Back Length :

[cm 62]

Sleeves :

[cm 59]
MEDIUM / SIZE 2 : 
Shoulders :

[cm 46]

Chest :

[cm 57]

Back Length :

[cm 64]

Sleeves :

[cm 60]
LARGE / SIZE 3 : 
Shoulders :

[cm 49]

Chest :

[cm 60]

Back Length :

[cm 68]

Sleeves :

[cm 60]
X-LARGE / SIZE 4 : 
Shoulders :

[cm 52]

Chest :

[cm 62]

Back Length :

[cm 68]

Sleeves :

[cm 62]
---
All orders are shipped from Paris
DHL Express international delivery
Returns on all orders within 14 days