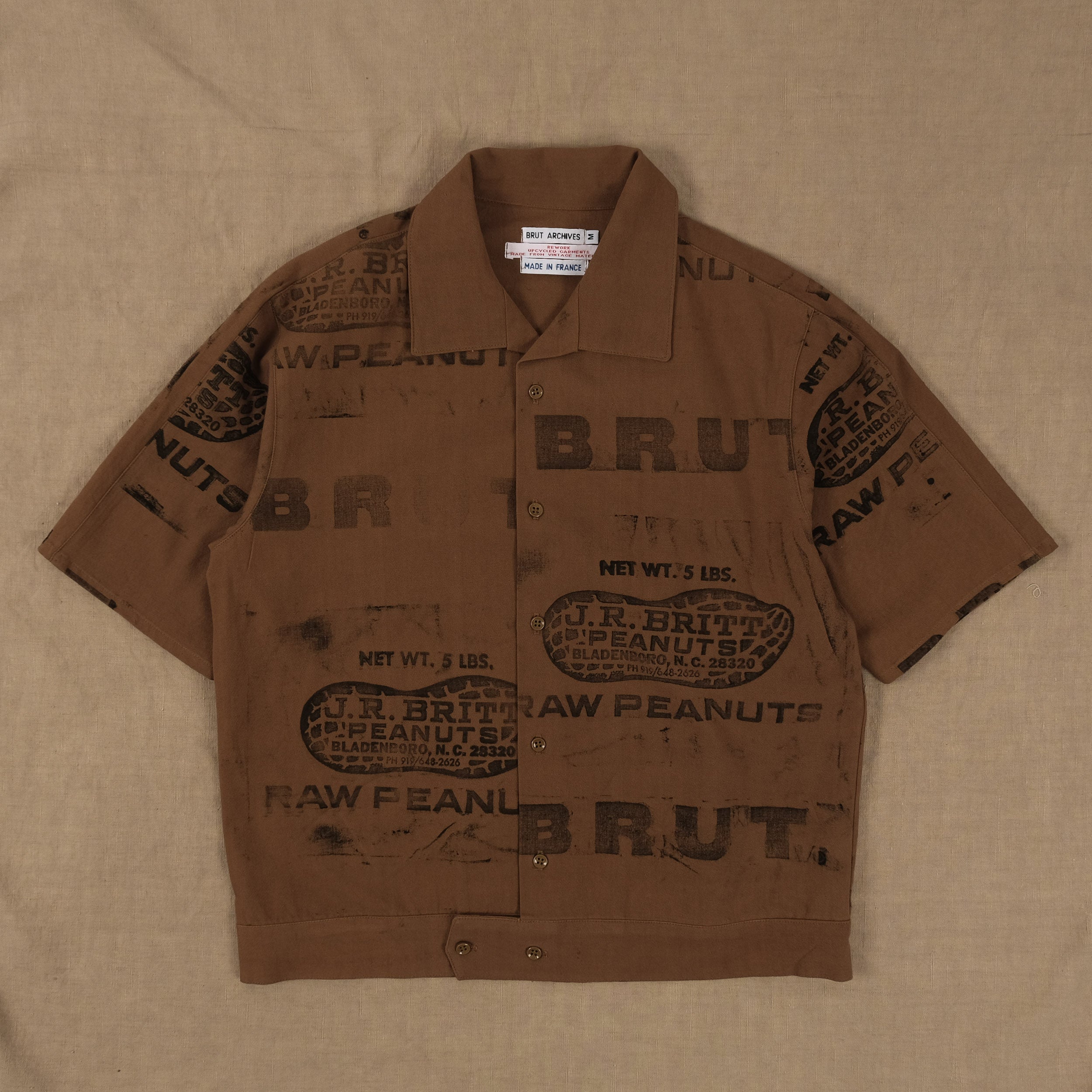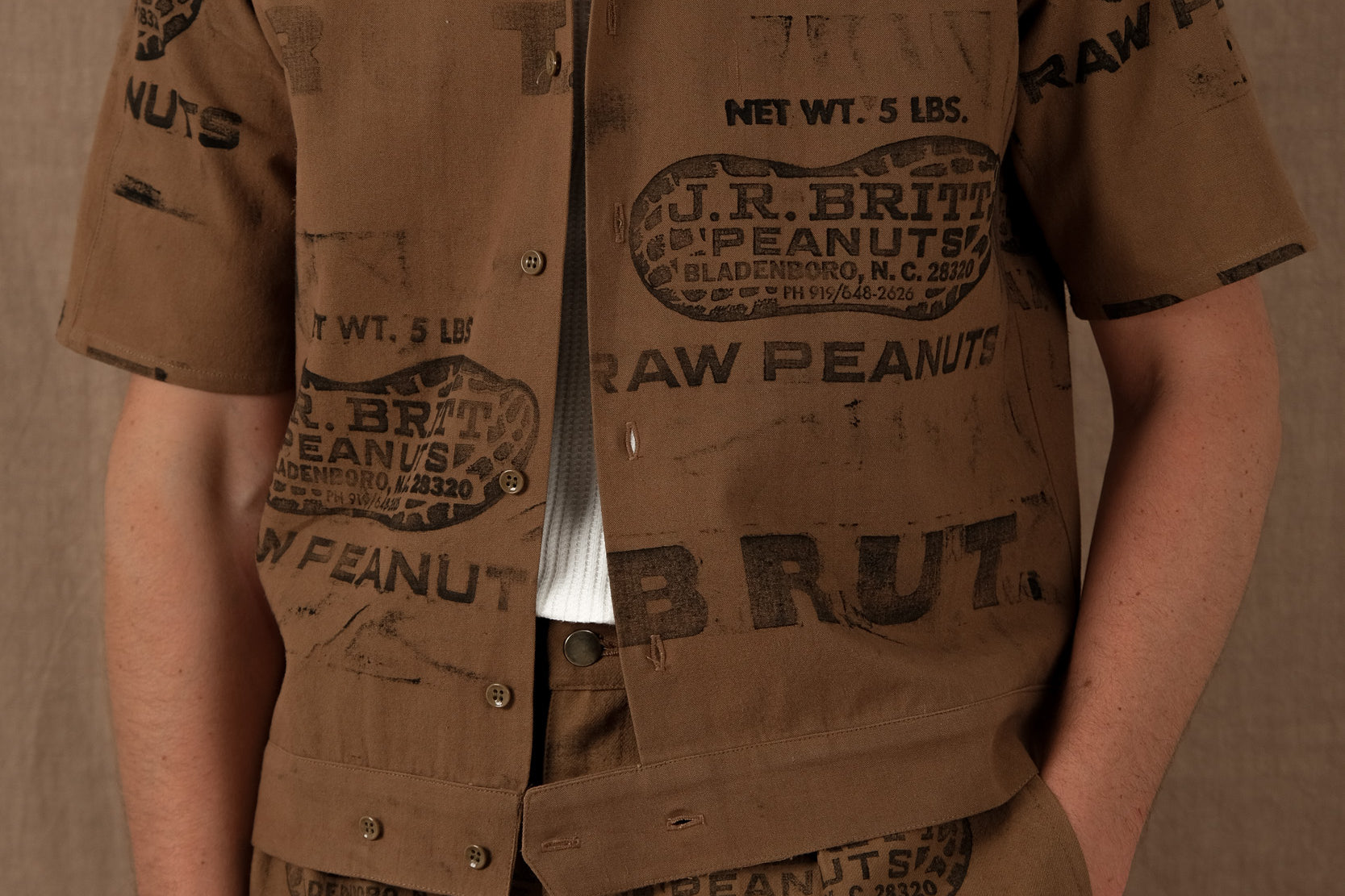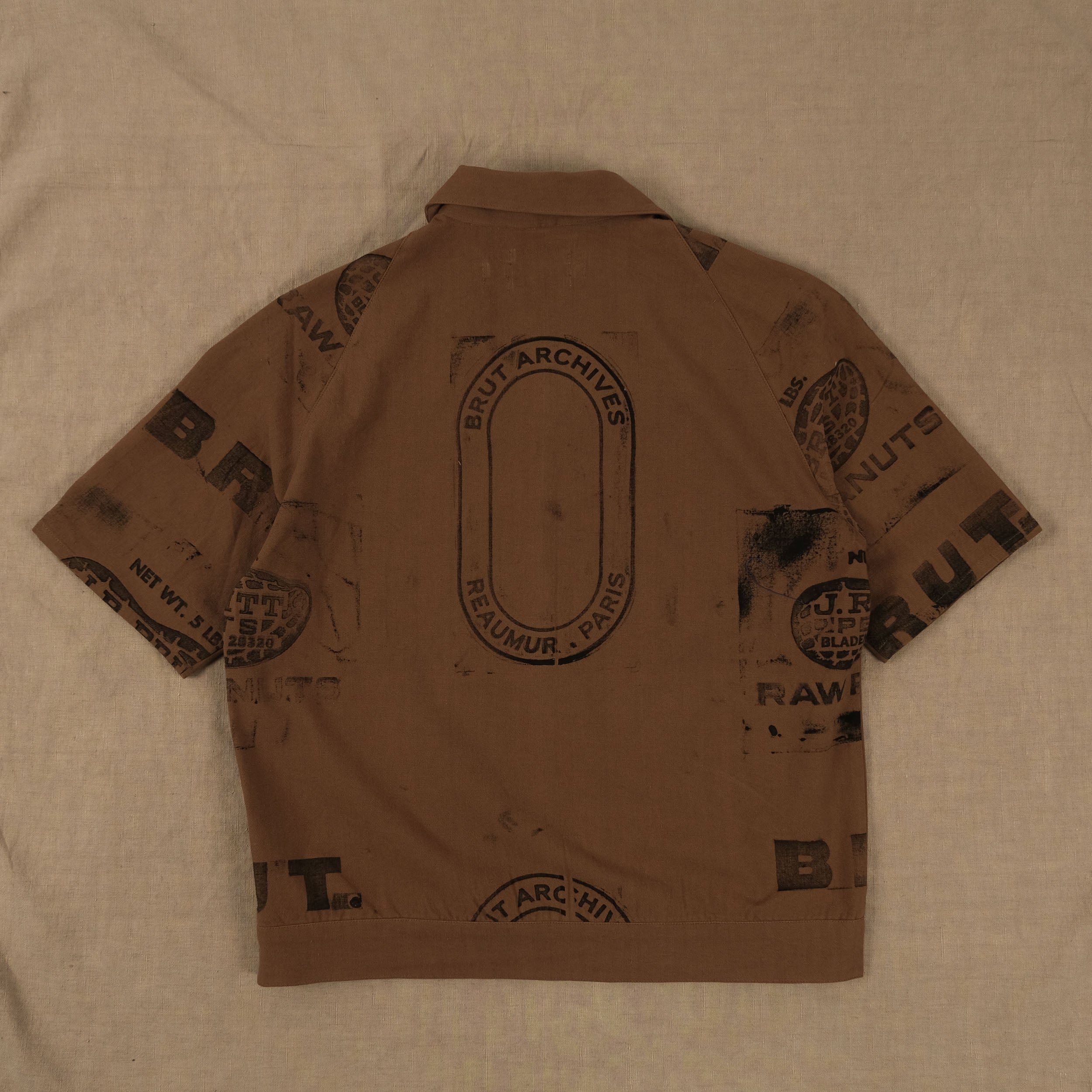 STAMP EDITION BRUT SHIRT - 10/14
REWORK PRODUCT : Unique camp collar shirt made from antique textiles, printed with vintage and custom stamps. 
FABRIC : Antique household textiles from the 1940's to 70's, made from a linen cotton blend. Fabric is as durable as it is breathable. 
ID : BRUT is proud to reveal The Stamp Edition, an ambitious and experimental project we have been developing over the past year for SS23. As archivists, we love to collect interesting and rare materials, and this project was no exception. Over time, we compiled a diverse collection of vintage wood stamps from flea markets and auctions, as well as customising a few of our own. The unique designs are printed on antique household textiles from the 40's to 70's, sourced carefully by our team. Each product has been stamped by hand and possesses unique characteristics. 
The Stamp Shirt cut is inspired by a unique 1950's Hollywood camp collar shirt from our archives. To respect this legacy all of our shirts are made by hand on vintage equipment in our Parisian atelier. 
NB : Dry clean only
Size Guide
MEDIUM (40) :
Shoulder width :

 

[cm 46]

Chest width :

 

[cm 58]

Centre backlength:

 

[cm 62]

Sleevelength:

 

[cm 26]
Shoulders : measured on the shoulder seam from side to side.

Chest : measured from one armpit to the other.
Back : measured from below the collar all the way down to the hem.

Sleeves : measured from the collar seam to the end of the cuff. 
---
All orders are shipped from Paris
DHL Express international delivery
Returns on all orders within 14 days
STAMP EDITION BRUT SHIRT - 10/14